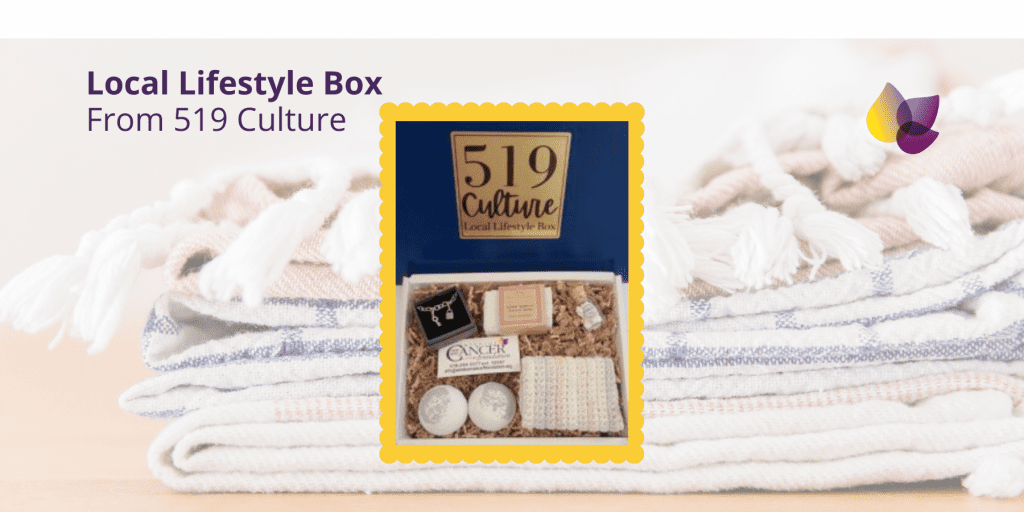 Order a Culture Box
519Culture is a premium gift service company from right here in Windsor/Essex. They specialize in corporate and custom gifts, using locally sourced products and services. Working with other local brands, 519Culture is committed to strengthening our community and economy. Their community efforts don't stop there! 519Culture is currently selling the 519Culture Box with 100% of the proceeds supporting the Windsor Cancer Centre Foundation. Boxes are $50 each and contain two shower steamers, knitted cotton cloth, natural soap, Lock Out Cancer lock and key charm bracelet and a wish jar.
519Culture is one of our Crafty Givers
Crafty Givers are local entrepreneurs and organizations that are creative at finding ways of doing "social good" in our community. These creative businesses have chosen to support the Windsor Cancer Centre Foundation by donating a portion of the proceeds from participating products and services. When you click ORDER NOW, you'll be taken to their company's site. Reach out to 519Culture directly for purchase details and customer service inquiries.
Are you looking for ways to fundraise while selling products and services to our community? Contact Brooke Spitse, Manager of Fundraising, to become a Crafty Giver today.