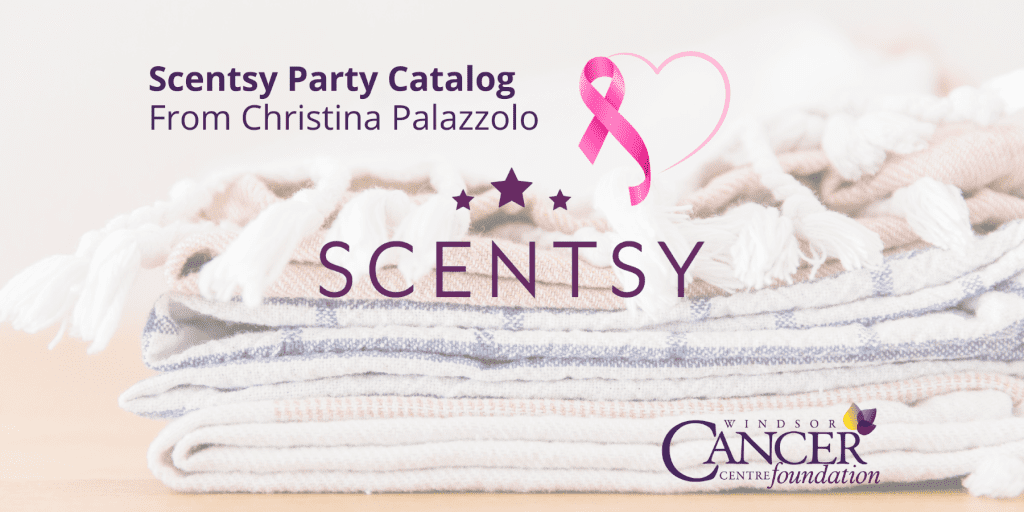 Purchase Scentsy From Christina Palazzolo
Christina Palazzolo, a local Scentsy Consultant, is donating a portion of her sales to the Windsor Cancer Centre Foundation. Visit her website link by clicking Scentsy Party Catalog below, and you'll have the opportunity to browse her entire collection. In the search bar on her website, search BREAST CANCER and all participating items will appear.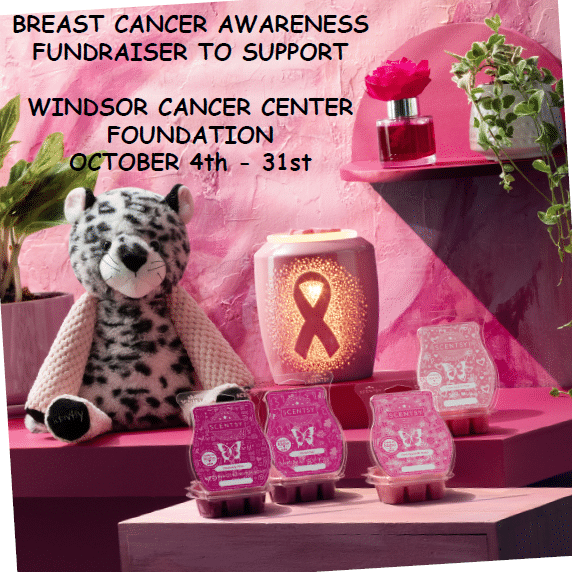 These are just a sampling of the beautiful items available through her Scentsy party. Browse her catalog and place your order below.
Christina Palazzolo is one of our Crafty Givers
Crafty Givers are local entrepreneurs and organizations that are creative at finding ways of doing "social good" in our community. These creative businesses have chosen to support the Windsor Cancer Centre Foundation by donating a portion of the proceeds from participating products and services. When you click Scentsy Party Catalog, you'll be taken to their company's site. Reach out to Christina Palazzolo directly for purchase details and customer service inquiries.
Are you looking for ways to fundraise while selling products and services in our community? Contact Brooke Spitse, Manager of Fundraising, to become a Crafty Giver today.