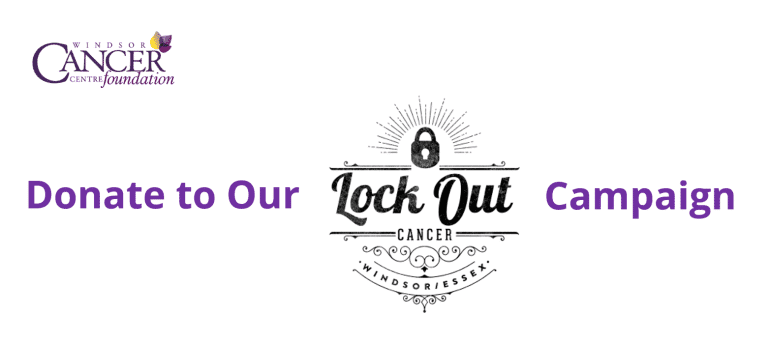 Your donation will provide funding for state-of-the-art equipment, while supporting cancer awareness, research and patient initiatives.
Thank You for your generous support of Lock Out Cancer, a fundraising campaign of the Windsor Cancer Centre Foundation supporting cancer awareness, research and treatment for women living in our region. Looking for other ways to support the Foundation? See more options below.
One-Time Donation
Make a one-time financial donation in any amount with no further obligation.
Monthly Donation
Choose an amount that will automatically be contributed on a monthly basis.
Memorial Donation
Contribute a one-time donation in honour of a beloved friend or family member.