Board of Directors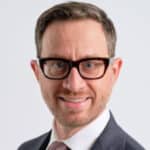 Sean White is a Senior Wealth Advisor at Scotia Wealth Management, Windsor Office. A graduate of the University of Windsor, Sean has been a financial advisor with ScotiaMcLeod since 1999. For almost a decade, Sean served in various roles on the board of the Art Gallery of Windsor and the Windsor Regional Hospital Foundation finance committee.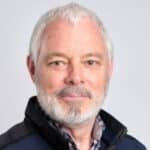 James Scott (Jim) is President at Ground Effects Ltd. (GFX). GFX has grown from a 5-facility operation into a 30-facility operation expanding into the US, Mexico, South Africa and China in the past 7 years and employs over 3400 associates. Jim is a "Wish Grantor" for Make A Wish of Southwestern Ontario, raising over $3,400,000 for wishes since its inception. Following the earthquake in Haiti in 2010, Jim established his own NGO, Enable Haiti, which helps those in need.
Jim is a huge supporter of the Downtown Mission, Hospice of Windsor Essex County, The Alzheimer's Society of Windsor Essex and many other local charities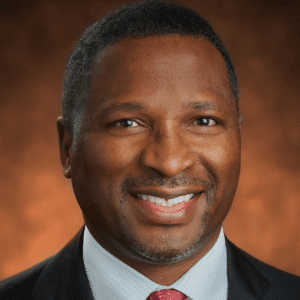 Desmond is a proven executive with over 25 years experience achieving revenue, profit, and business growth objectives within start-up and rapidly changing business environments where leadership, not just management is the requirement. He attended the University of Windsor where he earned a master's degree in business administration and has over 15 years experience serving on the boards of both Private Equity and non-profit organizations.
In 2006, Desmond assumed the CEO role at Precision Partners Holding Company. Under his leadership, Precision Partners operations grew from 3 business units to 11, in Canada and the USA; sales grew from $80 million to over $350 million; and the employee base expanded from 300 employees to more than 1400.

Sandra Bohn is a graduate from the University of Windsor holding a Bachelor of Arts in Communication Studies and a minor in English Literature. She also studied at Humber College where she earned a Post Graduate Certificate in Public Relations.
Sandra is the Director of Marketing Operations for Caesars Windsor and recently celebrated 25 years of service. She has served on the board since 2015 holding the positions of board member, vice chair and secretary. Sandra chairs our Marketing and Fundraising Committee and is actively involved in event planning, promotions and customer service initiatives.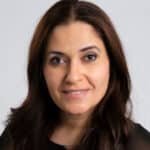 Mia Tannous received her BA in Developmental Psychology from the University of Windsor in 2007. In 2014 she graduated with a Master's degree in Leadership from the University of Guelph, in addition to graduating from the Leadership Windsor Essex Program that same year. In 2015 she started a consulting company with a client base in the Windsor Essex region as well as in Michigan.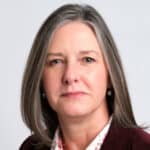 Kimberly King is a graduate of the University of Windsor and University of Toronto with degrees in Business Administration, Master of Industrial Relations and law. She has worked in various human resource roles throughout her career and currently is the Manager, Healthcare and Medical Initiatives at FCA Canada Inc. Kimberly also serves as Vice President, Board of Directors at the Multi-Cultural Council of Windsor Essex.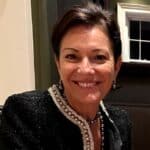 Monica is a Registered Nurse with a Bachelor in Science of Nursing and a Bachelor of Law. She was past Regional Vice President of the Erie St. Clair Cancer Program and Vice President at Windsor Regional Hospital. Currently, she is the Chair of Community Studies at St. Clair College. Monica has been a member of the Board of Directors since 2015. She has a passion and commitment to cancer patients and their families in our community.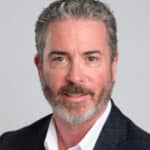 Stephen Roberts attended the University of Windsor where he received his LL.B.in 1980 and began practicing law in 1982. He joined the McTague Law Firm as a Partner in January of 2010. Stephen is one of only eleven lawyers in Ontario certified as a Specialist in Workplace Safety and Insurance Law by the Law Society of Ontario. He has been involved in the community for many years having sat on the Board of Directors for Windsor Regional Hospital and is a past Chair of the Windsor Essex Chamber of Commerce.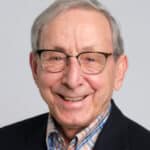 Dr. Abu-Zahra was born in Jerusalem, Palestine. He graduated from Cairo University, Egypt and did postgraduate training in Hematology/Internal Medicine at Dundee and Edinburgh Universities in Scotland. In 1969 he arrived in Canada where he accepted a position as Research Fellow at Queen's University in Kingston and then Research Associate at Princess Margaret Hospital, University of Toronto. In Windsor he was Head of the Systemic Therapy Program, then Chief Executive Officer, Windsor Regional Cancer Centre and Vice President, Cancer Care Ontario. He was Chief of the Oncology Department, Windsor Regional Hospital and Founding Member of the Windsor Cancer Centre Foundation.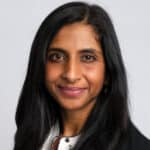 Dr. Sindu Kanjeekal is a medical oncologist and hematologist and has been practicing at the Windsor Regional Hospital Cancer Program since 2004. She earned her medical degree from the University of Western Ontario. She is the Chief, Department of Oncology for Windsor Regional Hospital and is an Adjunct Professor with the Schulich School of Medicine and University of Windsor. Her areas of clinical practice and research include hematological, gastrointestinal and genitourinary malignancies.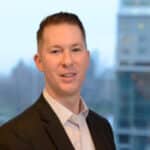 Jonathan Foster is the VP of Emergency, Renal and Mental Health Services and will also assume the role of Regional VP, Cancer Services, Windsor Regional Hospital (WRH). Jonathan has an Honours Psychology Degree from the University of Windsor and a Masters in Social Work from Wayne State University. He previously worked as the Director of Mental Health and Renal Programs at WRH.
Jonathan recently served as the Director of the St. Clair College Campus "Field Hospital" for patients with COVID-19 coming from Long-Term Care homes. Jonathan has a recognized passion for improving the patient experience, collaborating with patients and families, and forming strong relationships with regional partners.