Meet Karma | 2022 Ambassador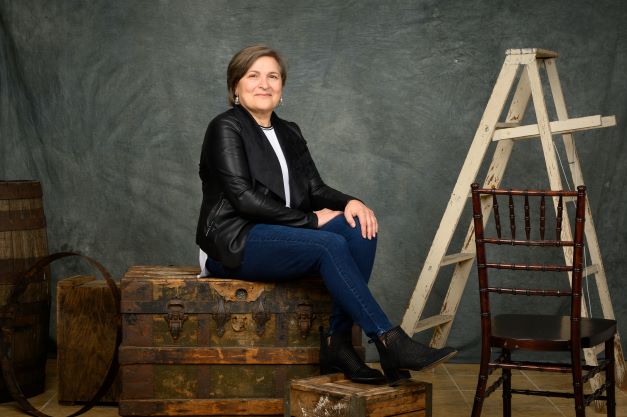 If you've had the opportunity to meet Karma, you're immediately drawn to her zest for life and her love for those around her. Family and close friends are vitally important to her. She feels that life is about creating those special moments with the ones you love in hopes that those moments become lifelong memories.
Her passion for causes that improve, aid or create better opportunities for people is something that is near and dear to her heart. Yet as a private person, Karma says, she's not one for the "limelight" but hopes that her story helps others during their cancer journey. "If I can help even one person by sharing my story, then they won't feel so alone"
She believes you need to be your own advocate and if something doesn't feel right, ask questions as often as you need. The more knowledgeable you are, the "better equipped you are to deal with the challenges you may be faced with"
One of Karma's favourite quotes, is something she would like to also share with other women during their cancer journey. "You're braver than you believe, stronger than you seem, and smarter than you think".
Read more to learn about the wisdom she's gained, and what she's learned about herself through this journey. You can also make a donation in honour of Karma. We thank her for her courage as a 2022 Lock Out Cancer Ambassador.
Learn More in Our Interview with Karma
When did you first discover something "wasn't right"?
As someone who was prone to breast cysts, conducting self examinations was not foreign to me. Usually the lumps were the same. This time, however, it felt different. A biopsy confirmed my suspicions, it was cancer. In the fall of 2014, my journey began. I had a double mastectomy, and then completed several rounds of chemotherapy. All went well and I went back to my regular routine.
Having a double mastectomy I never thought I would ever feel a lump on my chest again in the fall of 2017 during a self exam it's exactly what felt. A biopsy confirmed the cancer had returned.
Doctors performed surgery once again, followed by a more aggressive form of chemo, and this time radiation.
What surprised you about local cancer care here in Windsor?
I would have to say nothing. There were no surprises about treatments or services because I had no expectations.
Many people have little exposure to the world of cancer treatment until they're thrust in it. Can you impart some words of wisdom?
Ask questions. After you have the responses, take the time and ask more questions. No one knows your body better than you. Early detection is paramount, and if something doesn't feel right, ensure to bring it to the attention of your health care professional. If they tell you it's nothing to be concerned about and you are still concerned then get a second opinion.
It's your body, it's your life.
The more knowledge you gain, the better equipped you are to deal with the challenges you will be faced with.
What aspect have you been able to view as a positive from this experience?
I have learned that asking help is not a weakness, and I am not a burden. I can tell that cancer doesn't discriminate, I am one of many on this journey.
What have you learned about yourself? About your support network?
In summary "Winnie the Pooh" said it best. "You're braver than you believe, stronger than you seem, and smarter than you think"
We sincerely thank Karma for sharing her story. Click Here if you would like to donate to the Windsor Cancer Centre Foundation in her honour.