What is Planned Giving?
Planned Giving is a donation that is arranged now, to be allocated later. The most common ways to set up Planned Giving is through the gift of Securities, Life Insurance, or in your Will. Planned Giving creates a legacy of giving after a donor has passed. It is a beautiful opportunity to contribute in a lasting way.
Click on a giving option to the right, or scroll down to learn more about each way to give.
Is Planned Giving The Right Option For You?
Does the mission and vision of the Windsor Cancer Centre Foundation resonate with you? Have you been touched by cancer? If you want to make an impact without hinderance of today's disposable income, Planned Giving might be the right option for you. Planned Giving allows you to leave a transformational legacy gift. The benefit of planning your legacy with us is the passion and creativity that goes into brainstorming what to do with your generous gift. Funds can be dedicated, naming rights can be allocated, and together we can create the lasting legacy you're looking for with Planned Giving.
Interested in learning more about Planned Giving options? Contact Us to start the conversation.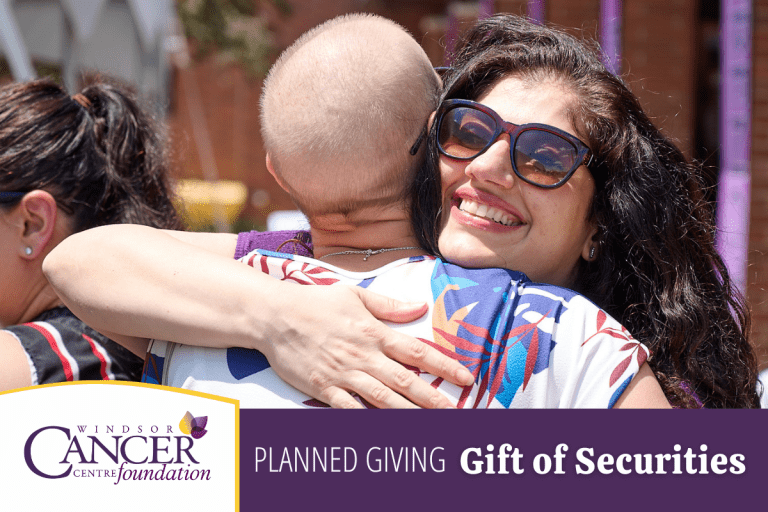 A donation of securities or mutual fund shares is another way you can make an impact on patients in our community diagnosed with cancer. When donating securities or mutual funds, capital gains tax does not apply, allowing you to give more and avoid paying capital gains taxes. Learn more about charitable tax credits here. For more…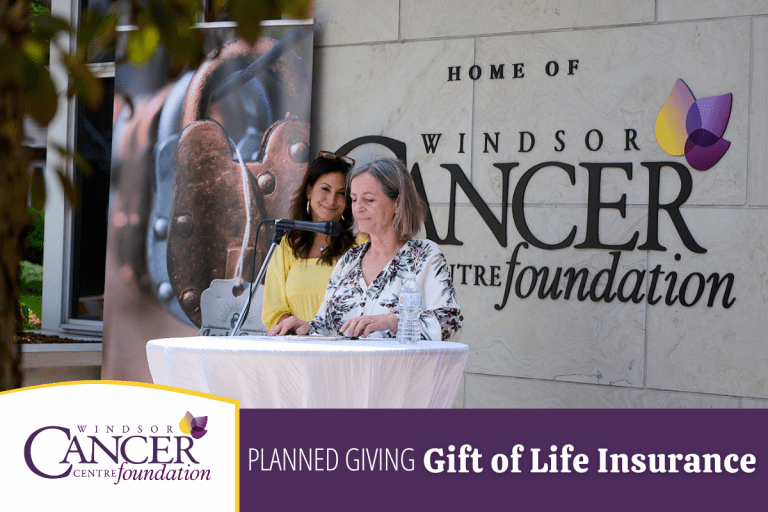 Charitable gifting with life insurance allows you the opportunity to make a large gift to a charity that can have a great impact on patients in our community affected by cancer. Along with tax savings, there are many other benefits that you receive with charitable gifting: By purchasing a new policy, donating an existing policy…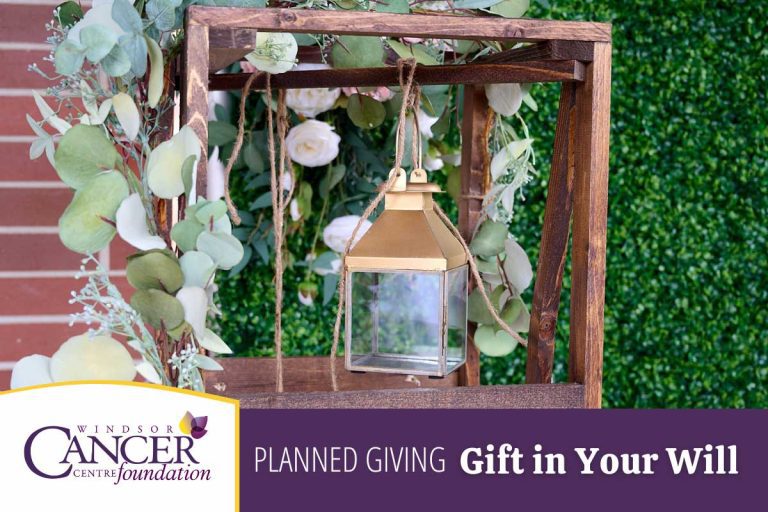 Legacy giving or planned giving is a donation made through a will or other formal designation. It can be a piece of property, percentage of your estate, material goods, stocks, shares or cash. Legacy gifts are typically prepared with a financial planner and are meant to reflect the desires of the donor. There are valuable tax…