Purchase this beautiful, locally handcrafted charcuterie board and support Lock Out Cancer. Huge thank you to Twindad Designs for this fundraising initiative. These customizable boards are $200 each, including taxes and shipping fees.
During Lock Out Cancer, $25.00 from each board sold will be donated to the Windsor Cancer Centre Foundation.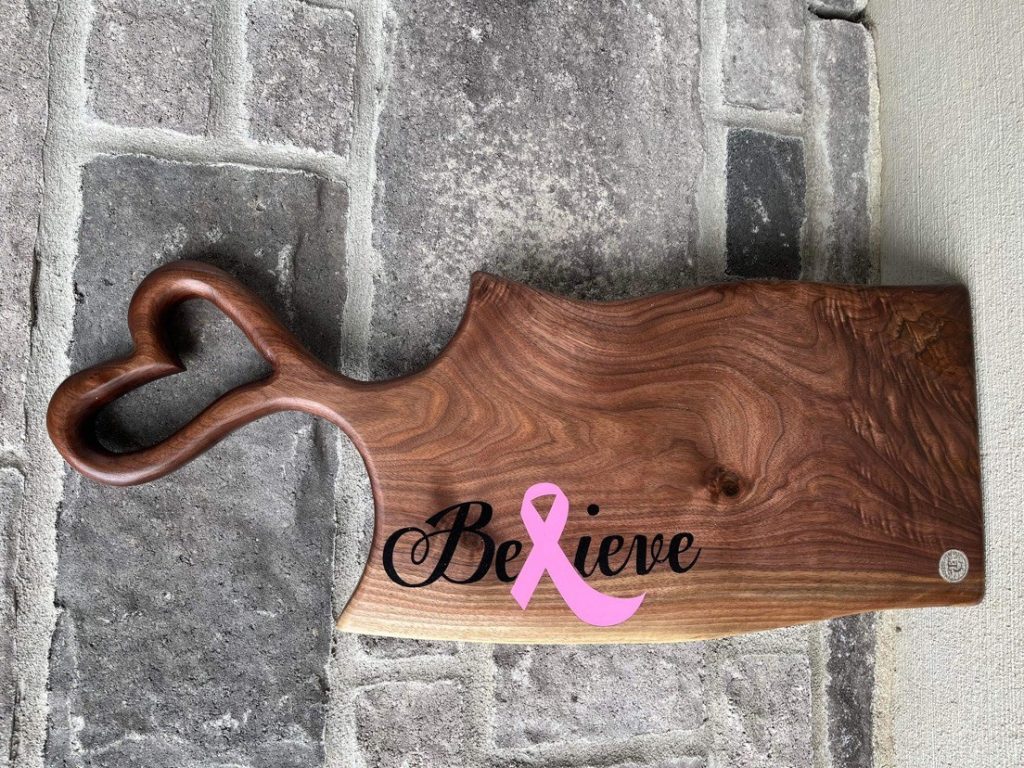 Twindad Designs is a small family run business that specializes in one-of-a-kind pieces inspired by the love of the ocean and mother nature's handy work; in many cases, from cast off wood that is destined for the burn pile.
The boards are lasered with inspirational messages such as HOPE or BELIEVE or customized messages of your choosing (included in the price). These are customized boards, and the artisan is happy to work with each client to achieve exactly what the client envisions.
For more information, or to order your custom charcuterie board, please contact Twindad Designs directly: cranetrevor3@gmail.com.