4th Annual Windsor Memorial Pool Tournament
June182022 @ 9:00 am

-

7:00 pm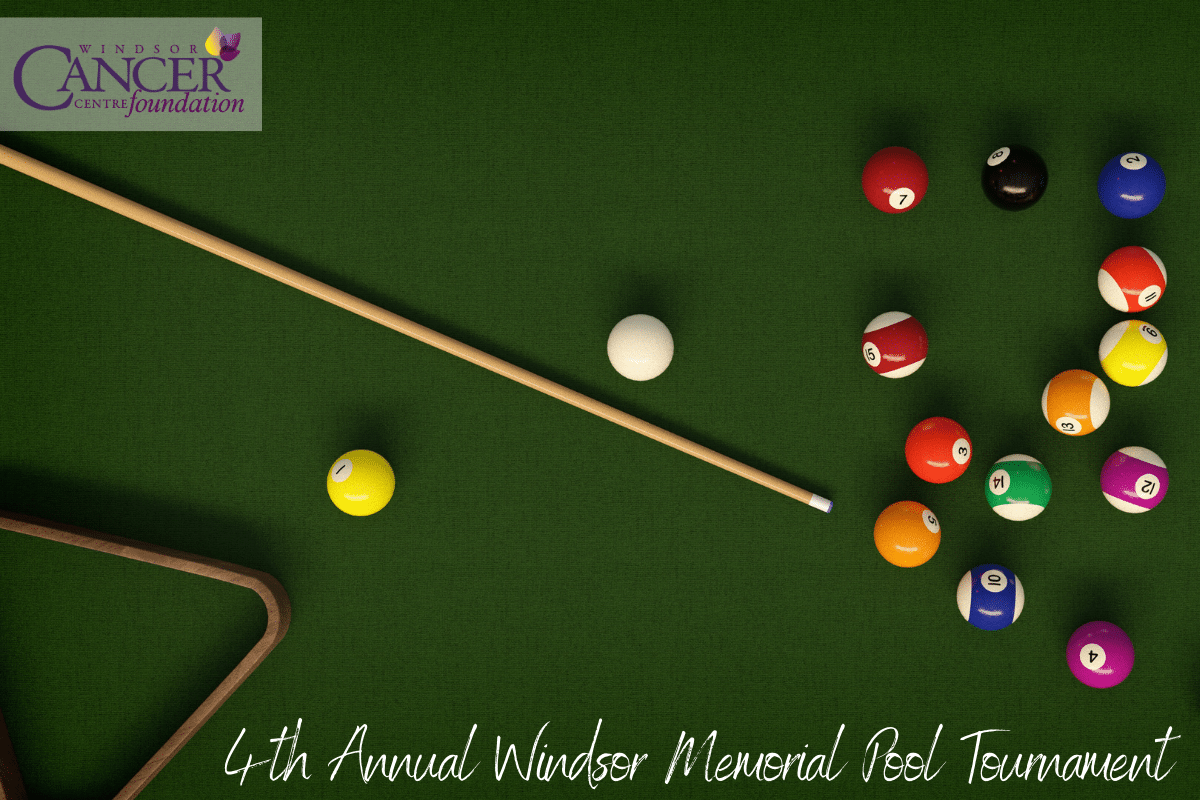 Originally created in memory of Danny Agnolin, Billy Handsor, and Phil "Gov" Darlington, the Windsor Memorial Pool Tournament is in its 4th year!
In Memory of: Blaine MacNeil & Greg Farnham.
The event "cues" off at 10 AM on Saturday the 18th with play expected all day Saturday and into Sunday. 32 teams of 3 players each will face off in a double elimination style tournament, with winners walking away with a grand prize.
Additional fundraising will be happening throughout the day Saturday: door prize raffle, 50/50, and a pasta dinner fundraiser! Proceeds support the Windsor Cancer Centre Foundation as well as Hospice of Windsor.
Join us at Brews and Cues on Saturday the 18th and come out for a great time for a great cause!!