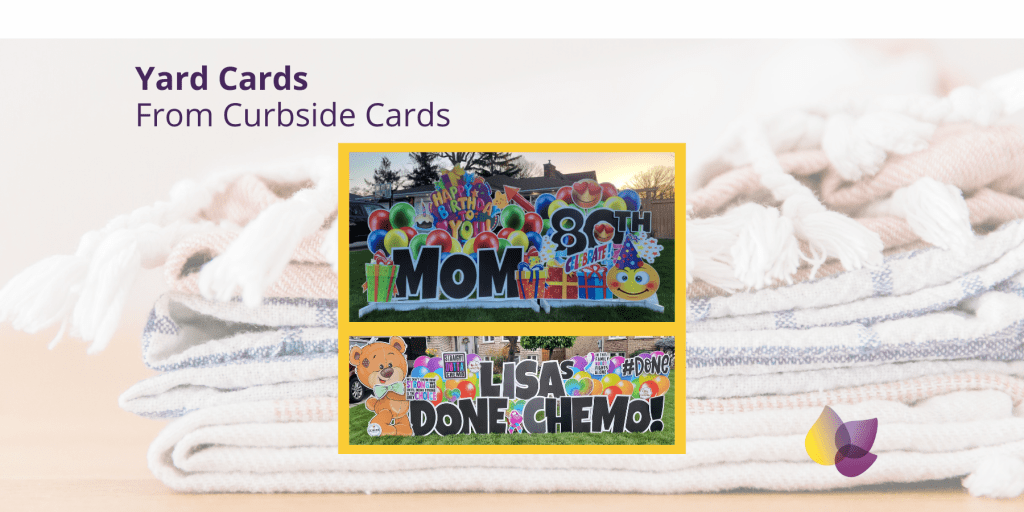 Order Custom Yard Card Signs
CurbSide Cards is a local business owned and operated by a Mother and Son duo. Their goal is to help the community celebrate each special day, giving back where they can. CurbSide Cards thrives on spreading positivity in the community with big displays of celebration. With a wide selection, whether you're celebrating a birthday, retirement, graduation, cancer milestone, or any other remarkable moment. CurbSide Cards will customize your messaging and help make your day memorable. Look what they've created in and around our community by checking out their Instagram (@curbsidecards.ca) and Facebook.
In the order form, there is a field to direct a Portion of Proceeds. Enter PCPWCCF in the field to support the Windsor Cancer Centre Foundation.
CurbSide Cards is one of our Crafty Givers
Crafty Givers are local entrepreneurs and organizations that are creative at finding ways of doing "social good" in our community. These creative businesses have chosen to support the Windsor Cancer Centre Foundation by donating a portion of the proceeds from participating products and services. When you click ORDER NOW, you'll be taken to their company's site. Reach out to CurbSide Cards directly for purchase details and customer service inquiries.
Are you looking for ways to fundraise while selling products and services to our community? Contact Brooke Spitse, Manager of Fundraising, to become a Crafty Giver today.