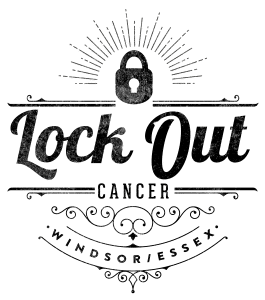 Meet Sindu
2023 AMBASSADOR
Diagnosed in December 2022
Dr. Sindu Kanjeekal
"Right now, my diagnosis is very fresh and real. I am both a patient of, and the Chief of Oncology at the Windsor Regional Cancer Centre."
"I am a reminder that anyone can be diagnosed with cancer. Anyone."
"As an Ambassador, I want to get the message out that screening works; not always, but many times. The best way to successfully treat cancer is to prevent it or catch it early. As for me personally, I hope that, in time, this diagnosis will be part of my history, with no place in my future."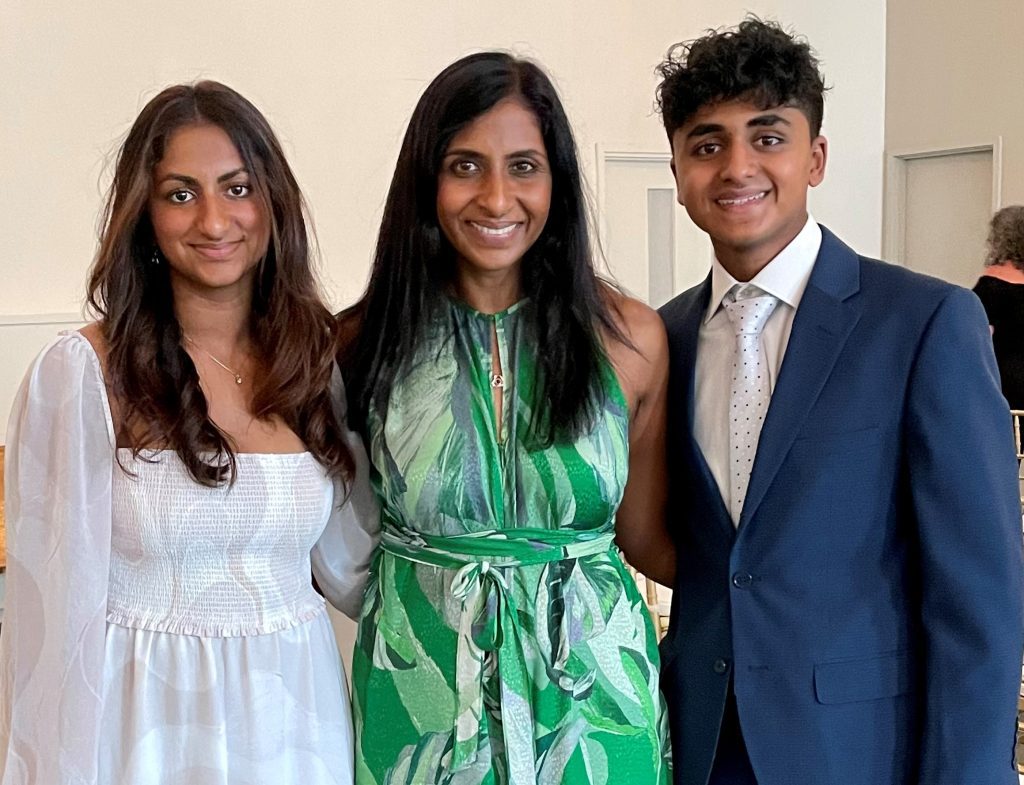 Am I Enough To Prove That Cancer Screening Works?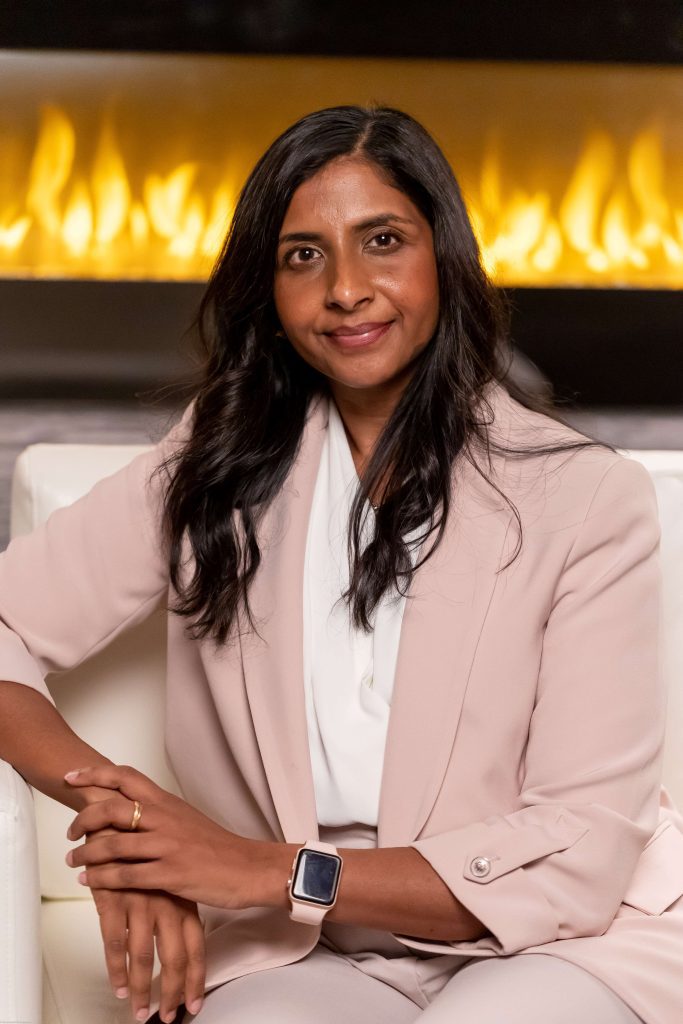 Dr. Sindu Kanjeekal received her diagnosis in December 2022. Here's how she describes the moment she found out:
I was at work at the Windsor Regional Cancer Centre when the phone call came. It was news that literally stopped me in my tracks. The doctor said, 'Sindu, the pathology is back, and it IS cancer'.
Everything I knew about cancer flooded my mind.
I thought about my kids. How would I make them believe that we would be ok? I hung up the phone and took a deep breath before stepping back to work in my clinic, because I had a lot of people who still needed me.
Sindu describes her experience with cancer:
I had my first screening mammogram in November 2022 and in December I was told that I had breast cancer. I underwent successful surgery and physically, I am recovering well. Even though I know the statistics – 1 in 8 Canadian women will be diagnosed with breast cancer in their lifetime – it is still difficult to believe it happened to me. I had no family history, no risk factors and no symptoms, yet cancer was there.
As health care professionals we tend to be fixers and problem solvers and perhaps believe that we are somehow immune because we are surrounded by these problems every day.
Through this experience, I now find myself looking at everything from a different perspective. A diagnosis like cancer shines a bright light on the most important things in life.
What was it like to receive treatment at the Windsor Regional Cancer Centre?
I received all my surgical and oncology care at the same place I treat my patients; the Windsor Regional Cancer Centre. Just a few years ago, my procedure wasn't even available here. Thanks to our amazing surgeons and support of the Windsor Cancer Centre Foundation and community donations, mastectomy and reconstruction can happen all at once, right here at home.
I have always known that the Windsor Regional Cancer Centre is filled with incredibly skilled, caring, and committed staff, and it was confirmed when I stepped into the building as a patient.
You may be surprised to learn that the Windsor Regional Cancer Centre is not a sad place. Yes, there is sadness and fear, but there is also great joy, love, celebration, laughter, and community.
After facing cancer, what's something you want to share with others who have not been diagnosed?
If I could stop every person on the street and deliver a key message about cancer and treatment, here's what I would say:
Cancer screening works, and it is worth it. Make the time to get screened.
The best solution is to prevent cancer when you can, and also make an effort to catch it early. Make the time to take care of yourself even when you think you are too busy. Get screened and convince someone you love to get screened.
If you are facing a cancer diagnosis, please know that you are not alone.
We need to keep the spotlight on this terrible disease until a cure is found. We can do this by speaking openly about the disease, advocating for local expertise and state-of-the-art equipment and by continuing to raise funds to support local research and innovation. As a 2023 Lock Out Cancer Ambassador, I hope that sharing my story will show people facing a cancer diagnosis that there is a strong, dedicated, and vibrant community ready to support you in your time of need.
Support Sindu
2023 Lock Out Cancer Ambassador
Sindu Is One Of Five 2023 Lock Out Cancer Ambassadors
Every year, Ambassadors are chosen for their willingness to share their story, and raise awareness in support of local cancer patients in our community. In 2022, there were an average of 50 women in for Radiation treatment and 40 women in for Systemic (chemotherapy) treatment, PER DAY. In that same timeframe, women accounted for over 57,000 visits to the Windsor Regional Cancer Centre for treatment and care.
100% of funds raised from our Lock Out Cancer campaign stay local. This campaign funds initiatives that reduce wait times, provides added comfort, and helps keep more patients close to home while receiving treatment. 2023 Ambassadors (pictured) are Tina Roy, Paula DeVito, Dr. Sindu Kanjeekal, Pam Mady, and Kathleen Turner. Each has a unique and powerful story to share.
Lock Out Cancer
2023 Campaign