Life Changing Love For Nonno, This Is Adrian's Story
Grow On Windsor Ambassador
Adrian Vido
I am a 2022 Grow On Windsor Ambassador because I want to help those who help others in our community with cancer. They are our heroes and I want to arm them with all the right resources to fight this disease right here in our community. – Adrian Vido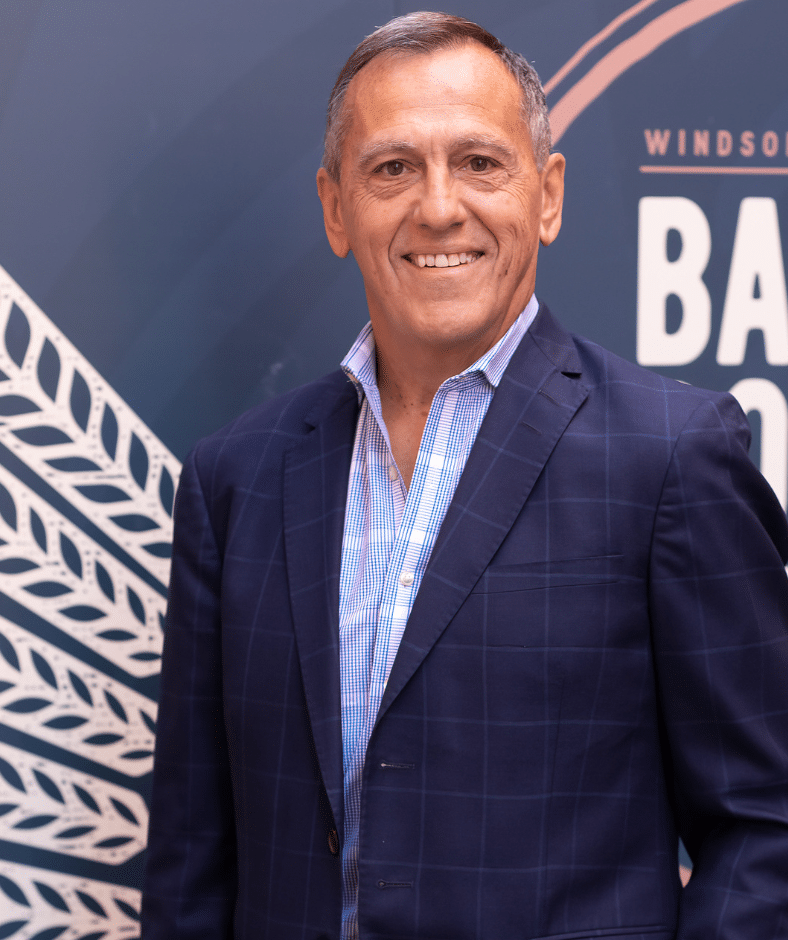 Adrian has always loved helping people. When the pandemic closed schools, he jumped at the chance to homeschool his only granddaughter, Nevena. Adrian was in the midst of investigating a mysterious ailment thought to be an allergic reaction. At first, Adrian focused on his new role as 'teacher' as a way to keep his mind off the mystery. The diagnosis came, Multiple Myeloma. Throughout the pandemic and homeschooling and the ups and downs of cancer treatment, it was Nevena who showed Adrian (her Nonno) the true meaning of selfless love and support.
Adrian wants to be a Grow On Windsor ambassador because he experienced first-hand that, when you start to lean on people, you find heroes everywhere. By supporting Grow On Windsor, you're showing Adrian and all patients living with cancer in our community that they are not alone. We Grow On Together.
ADRIAN'S DIAGNOSIS AND TREATMENT
In 2019, Adrian started feeling bumps on his head when he woke up in the morning; little swellings just bigger than a bug bite. It wasn't every night, and by noon the next day, they would be gone. Adrian thought it was strange, and monitored himself until one night he was awoken by his left hand swollen to nearly double the size. At 2:00am, Adrian was out in his garage cutting off his own wedding band, just to relieve the pressure on his ring finger that had already turned blue. Adrian immediately booked an appointment with his doctor, who referred him to an Allergist.
Doctors didn't find anything allergy-related, but instead of sending Adrian on his way, the Allergist sent Adrian's bloodwork for a full analysis because they knew something wasn't quite right. This was the first act of selfless care and support Adrian received, but it wouldn't be the last. In April 2020, the Allergist shared the news that Adrian needed to see an Oncologist.
By May 4th he had his diagnosis: Multiple Myeloma. Every Tuesday for the next 16 weeks, Adrian visited the Chemo Suite at the Windsor Regional Cancer Centre. Because of the pandemic, Adrian had to conduct all his visits alone. The doctors, nurses, and support staff were caring and compassionate and treated him like extended family. This was the second act of selfless care and support. They became his heroes. In October 2020, Adrian received a stem cell transplant and, he'll receive immunotherapy treatment for the rest of his life.
The selfless care and support Adrian received empowered him to stay strong during his many treatments at the Windsor Regional Cancer Centre. The unconditional love and support he received from his granddaughter Nevena, though, has forever changed Adrian as a man.
THE THIRD ACT: UNCONDITIONAL LOVE AND SUPPORT
When the pandemic forced schools to close, Nevena went to her grandparents house to learn. Adrian, her Nonno, became her teacher. Even after his diagnosis, Adrian woke every morning focused on his most important job; teach his granddaughter. Nevena coming to his home every day was like a jolt of positivity walking through the door.
She never treated Adrian like he was sick. She was quietly in tune with what he needed and just did things for Nonno that she knew he'd struggle with. She sensed when he couldn't exercise, she knew when he needed help with fine motor skills and handy work. She helped him without ever saying a word. She also knew when to give him a nudge, gently taking his arm to participate in physical activities that she needed to do for school because she knew activity would be good for Adrian.
She was taking care of Nonno, and she knew it. Quietly knew and was steadfast in her support. Always there to help, without saying a word.
Even after years of giving time and money to those less fortunate, Adrian says it was Nevena who truly taught him how to give compassion and support selflessly. She needed nothing in return; no receipts, no recognition. Receiving that kind of selfless love and support has changed Adrian forever, and he's passionate about giving that kind of love and support back to our cancer community.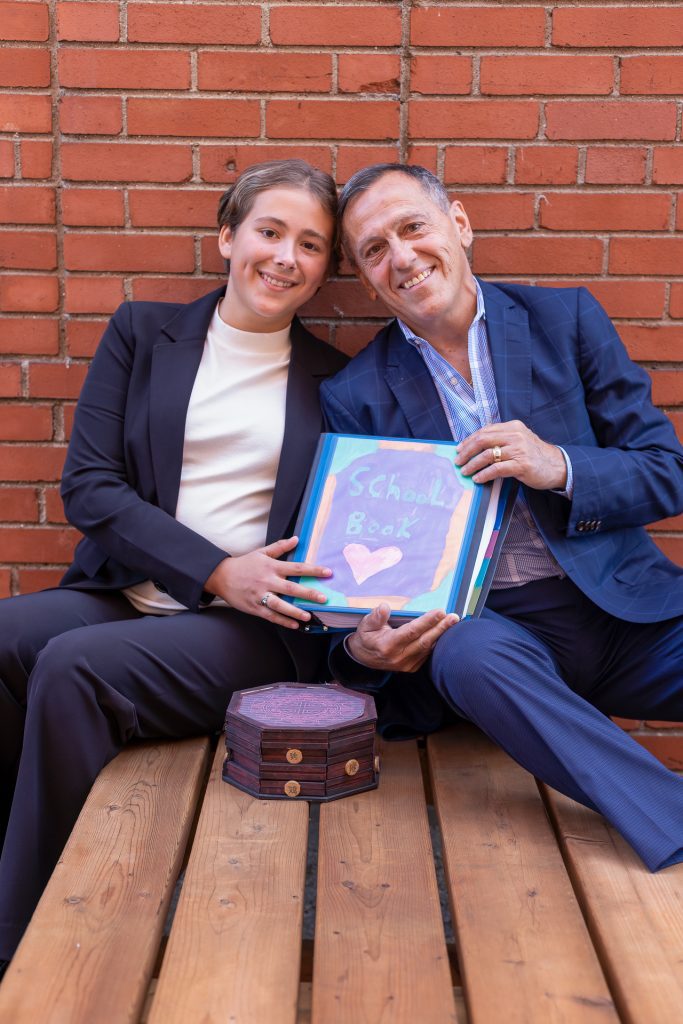 You can support Adrian by donating in his honour. We Grow On Together.
ADRIAN'S DRIVE TO BE A GROW ON WINDSOR AMBASSADOR
I am more motivated than ever before, and I want to give like Nevena. I want to provide support to the doctors, nurses, and caregivers in our cancer community who give treatment, love, and compassion. They are my heroes. – Adrian Vido