Stepping Back to Dig Deep Within, This Is Jermaine's Story
Grow On Windsor Ambassador
Jermaine Jackson
I am a Grow On Windsor Ambassador because, as a father, teacher, and coach, I was always showing others how to fight and never quit. Lessons I've taught others have prepared me for this fight, and fighting cancer is the ultimate fight. – Jermaine Jackson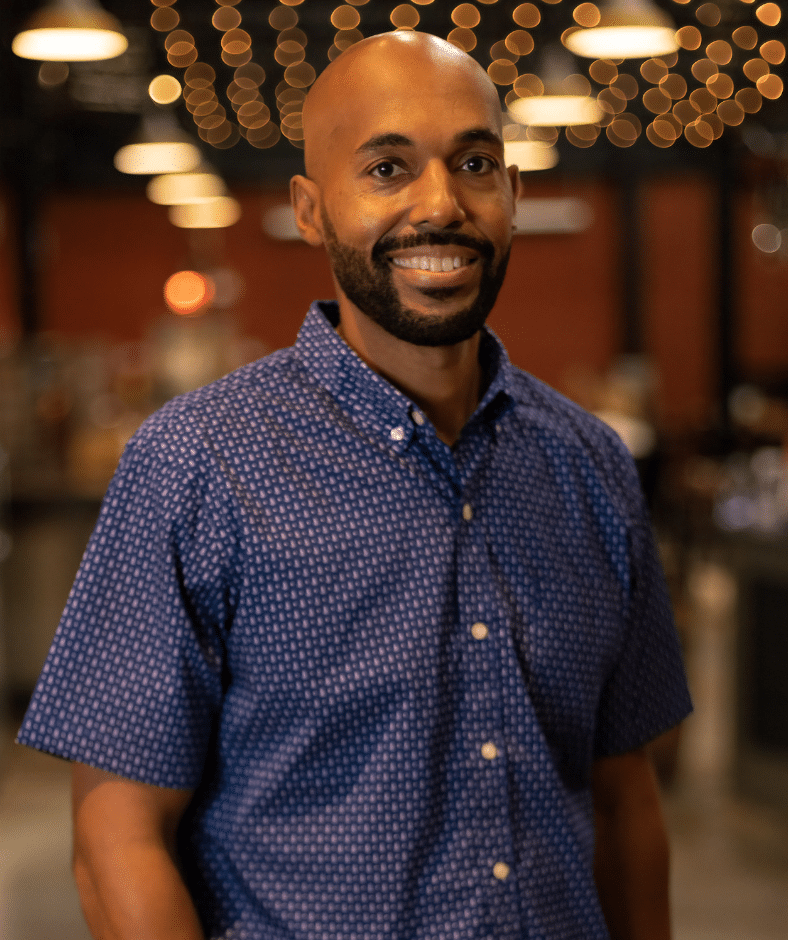 Jermaine is a father of two, an elementary school teacher, a coach, and an entrepreneur. Jermaine shares his fight with Multiple Myeloma, and how he drew inspiration from deep inside not only himself, but the lessons he taught his own children as well as others. At the young age of 42, Jermaine was forced to shift his focus from mentoring others to caring for himself.
In doing so, he had the opportunity to watch his children grow into their own, taking responsibility for their own successes in life – bringing with them the lessons their father taught them. Jermaine hopes that sharing his story will inspire others to focus on their own wellness, and never quit – no matter what life throws their way. By supporting Grow On Windsor, you're showing Jermaine and all patients living with cancer in our community that they are not alone. We Grow On Together.
JERMAINE'S DIAGNOSIS AND TREATMENT
In the spring of 2020, Jermaine was feeling "off". He was overcome with the feeling that something wasn't quite right, but he couldn't point to any one feeling that could be the source of his ailment. He kept monitoring himself looking for signs or symptoms that he could then share with a doctor.
A few months later, in the summer of 2020, Jermaine felt unbearable back pain and took himself to the Emergency Room. Initial tests revealed alarming numbers in his blood levels, and he immediately received a transfusion. Jermaine remained hospitalized for three weeks. During that initial stay, at just 42 years old, Jermaine was diagnosed with Multiple Myeloma.
The coach in him knew he needed a 'game plan'. He started researching all the ways he could possibly help himself and assist the medical staff in executing an effective treatment plan. He knew that building a game plan for himself meant he had to pull his focus away from overseeing his son Quincy's success so closely. It was time for Quincy to step into his own, and use the lessons Jermaine taught him on the basketball court and in life.
Jermaine focused on what he could control; his nutrition, his rest, his activity levels, and most importantly for Jermaine, his optimism. He believed doing so would assist in the treatment he was receiving. This was the coach's game plan.
That coaching mentality stays with Jermaine to this day. He hopes his mentality and drive encourages others because he knows they're watching; he's coached and taught hundreds of kids and he's raised three children of his own. He knows they're still learning from his lessons.
THE MOST SIGNIFICANT SUPPORT NEEDED NO WORDS AT ALL
When Jermaine told his three growing children (daughters Anisa and Siena, and son Quincy) about his diagnosis, he could see they were scared. Their ever-present father could no longer lead by pure example. Jermaine had to step back and focus on himself. He could no longer be "on" them to make sure their daily tasks were complete, or be the one driving Quincy's passion and athletic development, or be right by Quincy's side as he was becoming his own man. By being forced to focus on himself, Jermaine was unknowingly given the beautiful opportunity to watch Quincy motivate himself, in the classroom and on the basketball court. Jermaine watched Quincy develop and execute his very own game plan – just as his father taught him.
Jermaine drew inspiration from watching Quincy paving his own path right before Jermaine's eyes. It was all the support that Jermaine needed to continue to fight and never quit – without a word ever being spoken.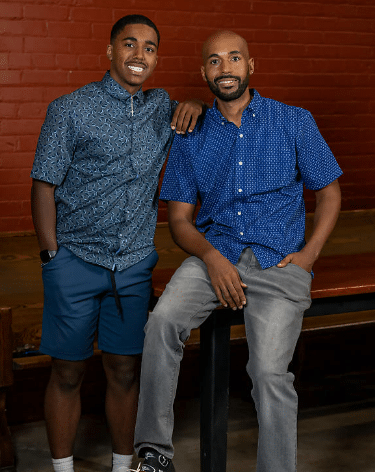 You can support Jermaine by donating in his honour. We Grow On Together.
JERMAINE'S DRIVE TO BE A GROW ON WINDSOR AMBASSADOR
I am a 2022 Grow On Windsor Ambassador because are always people waiting (at the Windsor Regional Cancer Centre) to be seen, to be cared for, and to be treated. As long as there are people waiting, I'll continue to share my story and raise awareness. What's the point of going through what I've gone through and NOT sharing my story? I jumped at the chance to inspire and impact others. – Jermaine Jackson