The Power Of Human Connection, This Is Robert's Story
Grow On Windsor Ambassador
Robert Franz
I am a 2022 Grow On Windsor Ambassador because continuing to share my story will help others feel less alone with their diagnosis. I can't tell you the amount of people who have come up to me saying 'I'm a survivor too'. I want to keep an open dialogue to support everyone in our cancer community. – Robert Franz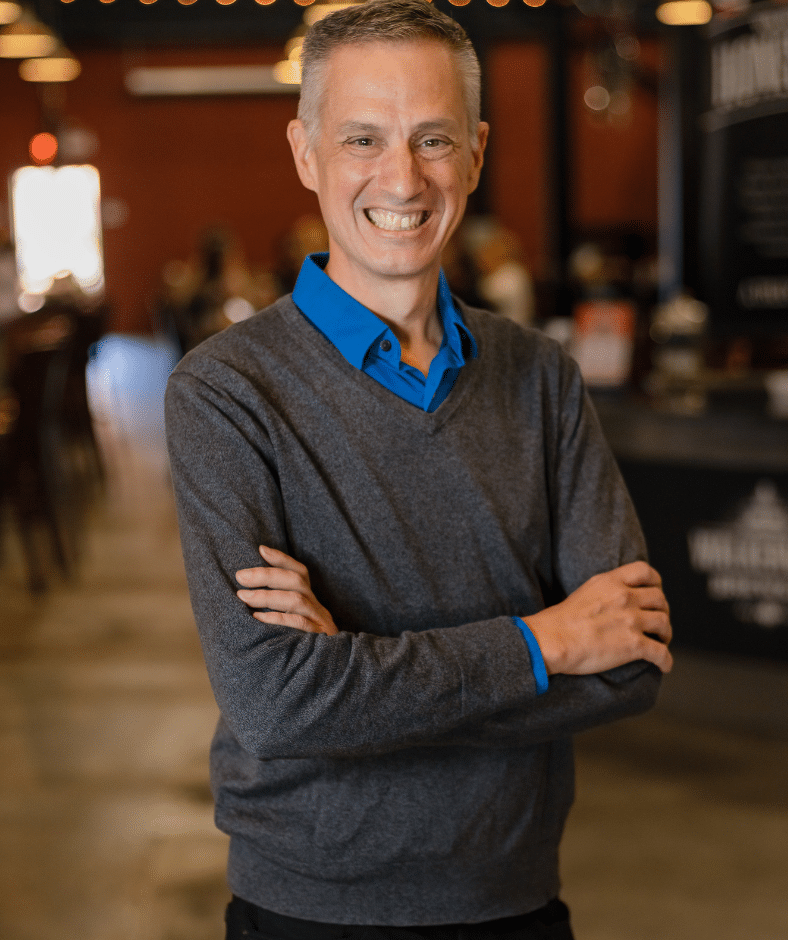 Music is, quite often, therapeutic. As the Music Director for the Windsor Symphony Orchestra, Robert Franz has conducted musical therapy for tens of thousands in our community. When he was diagnosed with non-Hodgkin's Lymphoma, he knew that sharing his story would be one way he could open up the conversation to both give and receive support from his audience. His candidness with the community, along with the love and care Robert received from his husband Brandon, have given him the strength to keep fighting.
Robert wants to be a Grow On Windsor ambassador because he knows that his platform gives him the ability to communicate with a large local audience. He wants to share the importance of openness, communication, and creating a human connection with loved ones in our local cancer community. By supporting Grow On Windsor, you're showing Robert and all patients living with cancer in our community that they are not alone. We Grow On Together.
ROBERT'S DIAGNOSIS AND TREATMENT
In August of 2021, Robert started feeling numbness in his fingers. He dismissed it until the tingling started to climb up his hand and through his arm. By October, the tingling turned to pain, and by the end of that same month, Robert had enough and walked into a clinic. Initially the doctor was concerned Robert might be having a heart attack, until the doctor heard how long the symptoms had been lingering. Still, the clinic doctor urged Robert to go to the hospital to get checked out, and he obliged.
An EKG revealed a healthy heart, so as a next step, doctors ordered a CAT scan looking for pinched nerves. The results came back; a four inch tumour in his left shoulder, wrapping around the nerve bundle which was causing all the pain. Robert was scheduled for exploratory surgery the very next day. The results of the biopsies revealed that Robert had Stage IV non-Hodgkin's Lymphoma.
Robert received treatment at the Windsor Regional Cancer Centre. Each round included four chemotherapy treatments, immunotherapy, and a steroid. He was admitted for five days each round, then went home for two weeks to recover. He did this for six rounds. Robert continued conducting, working and playing shows during his recovery weeks.
Robert says the nurses and doctors at the Windsor Regional Cancer Centre were extraordinary. They provided exemplary care, with a level of compassion and human connection that the caregivers almost felt like family. Their kindness and openness made all the difference for Robert. He concluded his active treatment at the end of March this year, and in May received a call from his doctors. Robert was in remission.
THE GREATEST SUPPORT IS HUMAN CONNECTION
As hard as it is on a cancer patient to get through treatment, Robert empathizes that it's so hard for a loving caregiver because they just don't quite know how to help. It was important for Robert to be open with his husband Brandon, even if all he needed that day was the couch and a soft blanket.
Brandon remained by Robert's side, and was everything anyone could ever ask for in a partner.
Brandon continues to stand strong beside Robert as he shares his story. Brandon knows that, for Robert, the greatest support comes from human connections and interactions.
Robert and Brandon know that at any moment, someone could be diagnosed with cancer, and it's important that the community knows Robert is a survivor that is open for human connection as part of our local cancer community.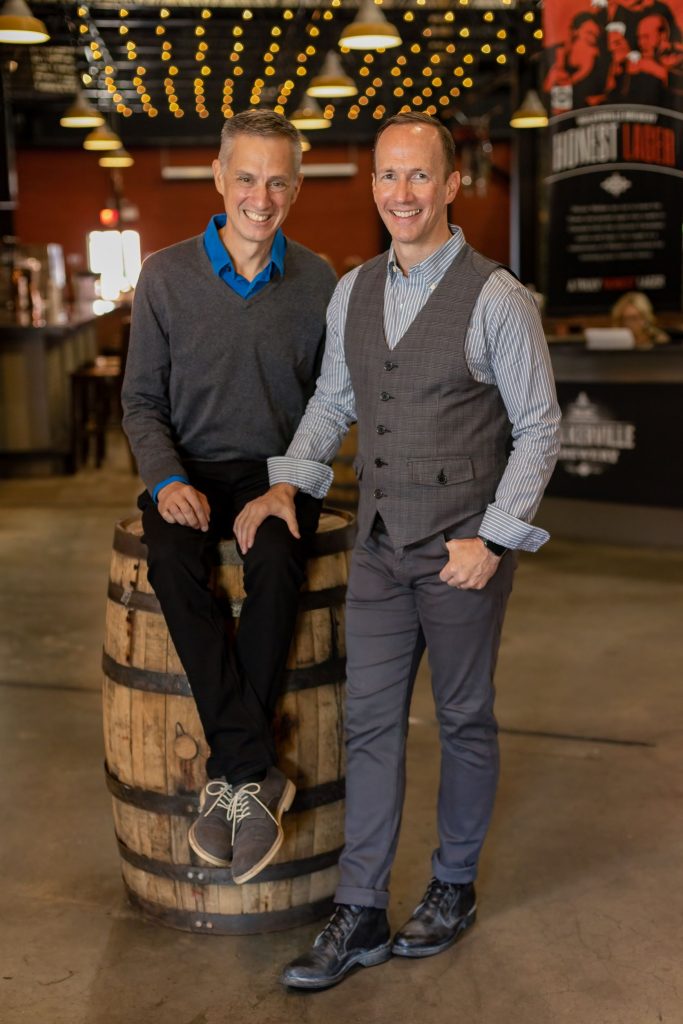 You can support Robert by donating in his honour. We Grow On Together.
ROBERT'S DRIVE TO BE A GROW ON WINDSOR AMBASSADOR
I was going on as a happy, healthy, human being. I woke up one morning and had Stage IV non-Hodgkin's Lymphoma. If it can happen to me, it can literally happen to anyone. You are not alone, you won't ever be alone in this fight. – Robert Franz