The Windsor Cancer Centre Foundation awards scholarships to youth who have been impacted by cancer: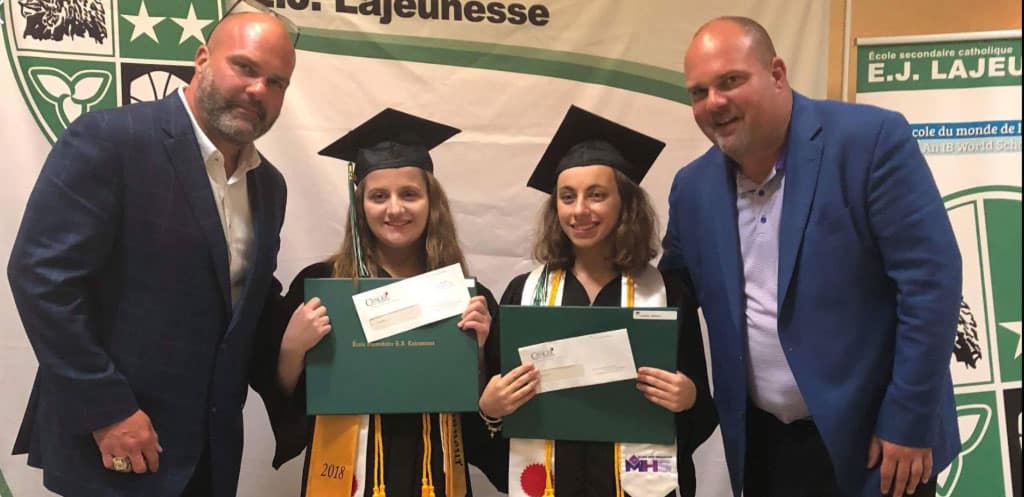 Sherron Hogan Memorial Scholarship
Providing scholarships for post secondary applicants with families struggling through the fight with cancer.
 
Purpose:
The Joe Hogan Memorial Scholarship was established in 2011 to assist local post-secondary students who have limited financial resources due to the impact of cancer on their immediate family. In 2012, the family changed the name to the Sherron Hogan Memorial Scholarship to honour their mother who died of cancer.
 
History:
The Joe Hogan Memorial Golf Tournament was founded in 1997 to honour the memory of Joe Hogan, who died of cancer. The family is committed to stressing the importance of a quality education despite difficult financial circumstances. In Joe and Sherron's memory, and in keeping with the family's priorities, the Sherron Hogan Memorial Scholarship will award financial assistance to deserving young persons entering college, university, or other post-secondary education programs, who have experienced the impact of cancer in their immediate family. The scholarship funds are being provided primarily by the Joe Hogan Memorial Golf Tournament through the Windsor Cancer Centre Foundation, though other community donors may support the fund.

Scholarship Amount
The Sherron Hogan Memorial Scholarship Committee will provide an annual scholarship (minimum of $5,000) to be shared among successful applicants.
Scholarship Criteria
The Scholarship Selection Committee will choose the successful applicants from all qualified applicants based upon the following primary criteria: