2023 grow on Windsor ambassador
Rob Petroni Is Teaming Up For Grow On Windsor
"When you give to the Windsor Cancer Centre Foundation, you know the results of the funds you're raising. You know where the money is going. In this case, it's so that people don't have to travel to London or Hamilton or Toronto. You know you're making a huge difference here at home." – Rob Petroni
Read his story, watch his incredible video, and team up with Rob to show your support.
Sharing His Story
Rob Petroni has called this area home for more than 20 years. A devoted husband, Rob is committed to his family, friends, and his community. Watch his recorded interview or read his story below to find out how this incredible Grow On Windsor Ambassador is advocating for world class cancer care close to home, just as he received while in treatment.
"Looking back at it now, oh my God. I couldn't imagine going away. I couldn't imagine leaving my family, my support system. There's no reason why we shouldn't be able to have the treatment here."
Rob Petroni
Meet Rob
"It all started with Appendicitis. I woke up with pain coming from my stomach, so I went to the hospital. They rushed me into the operating room and removed my appendix, and I went home a couple days later as normal.

Two weeks later received an unexpected phone call from the doctor. I had a rare form of appendix cancer – Goblet Cell Carcinoma. Stage three.
One of my first calls was to a cancer survivor. He had been open about his journey and I had listened to him share his story. His advice was to learn as much as humanly possible about my diagnosis. Learning about my diagnosis gave me a sense of control and helped me understand my treatment plan.

Walking into the Windsor Regional Cancer Centre, I was amazed how incredible my care was. Every single person had the same demeanor that worked there. Friendly, caring. Every person caring for me treated me like I was the only person in the room. Nothing short of amazing care is how I can explain it."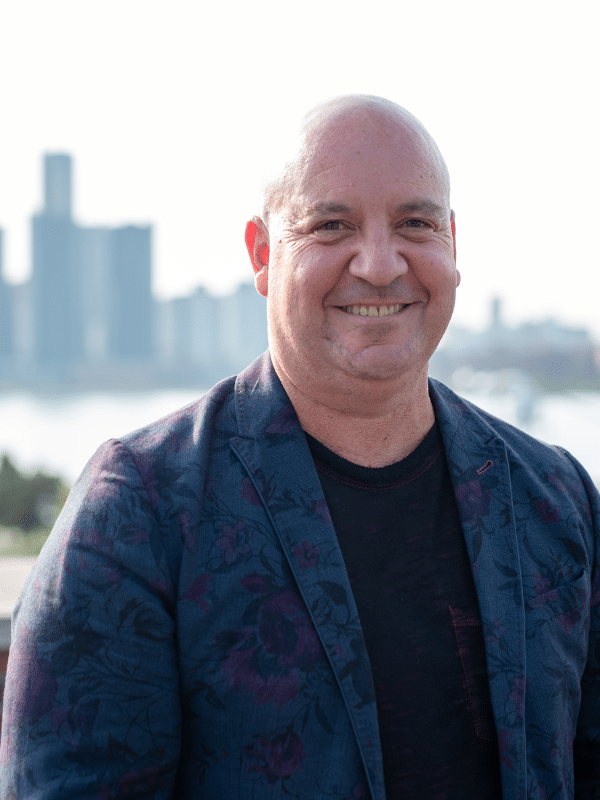 Team Up For Grow On Windsor
"There's a strong theme here, in Windsor. Our community is full of very generous people. But what I didn't know is that Grow On Windsor is just for our area. Funds stay local and support our cancer care right here.
When you give to the Windsor Cancer Centre Foundation, you know the results of the funds you're raising. You know where the money is going. In this case, so that people don't have to travel to London or Hamilton or Toronto. You know, you're making a huge difference just at home."